IGNIS and others: A Variety of Gorgeous Lamps from Bellavista Collection for Cozy Light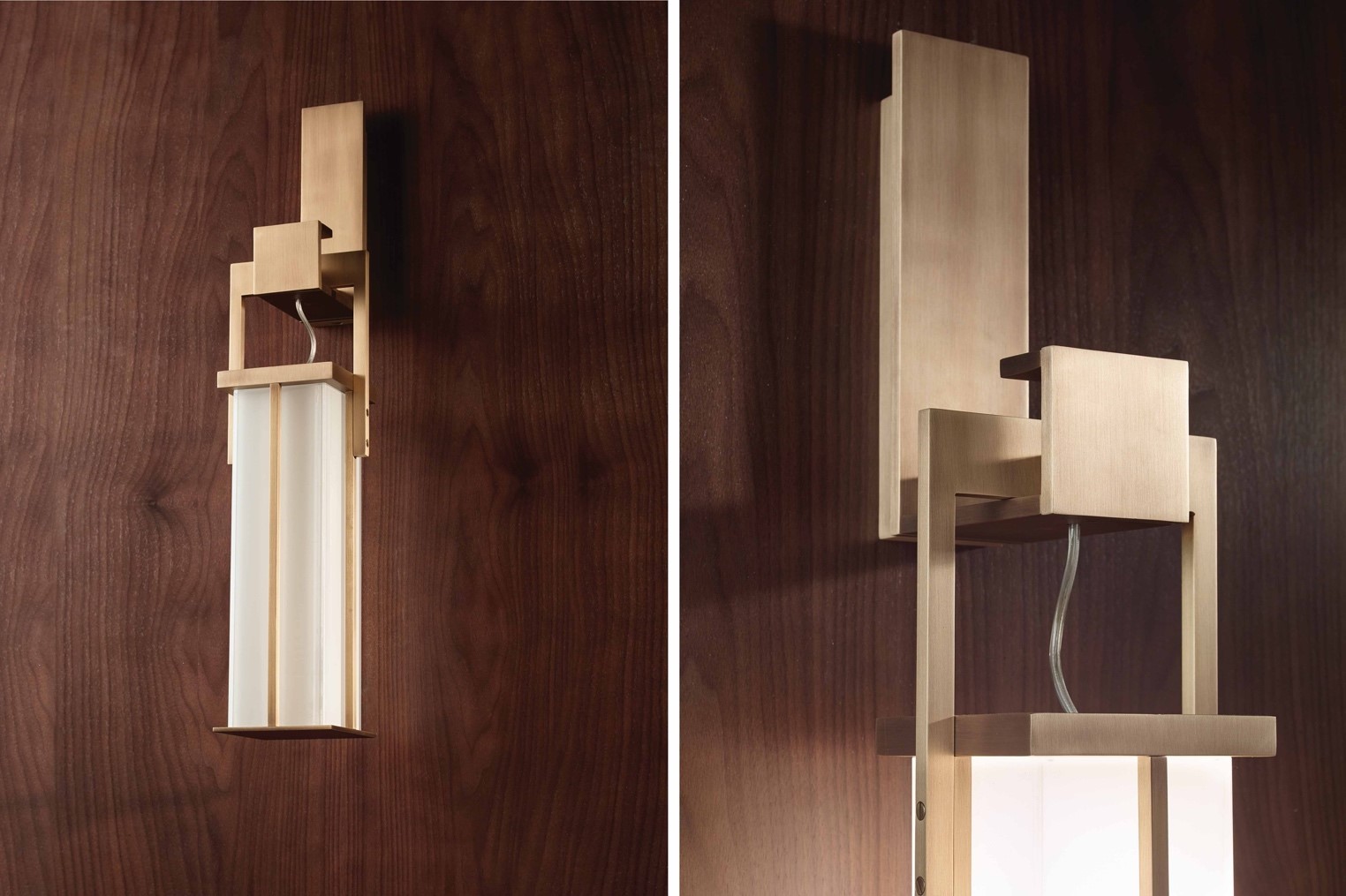 When you are furnishing your home, it's a good idea to think over its lighting even before buying the furniture. In a good interior design, everything is interconnected, and lighting fixtures contribute greatly to the overall look, feel, and comfort of the room. That is why Bellavista Collection, the renowned brand that designs, produces, and sells Italian luxury furniture, has a product category called LIGHTING in its online catalog. There you can find top-quality stylish lighting fixtures, namely: chandeliers, floor lamps, table lamps, sconces, and even candle holders.
Deciding on how your room would be lit means that you exactly determine the number of lighting fixtures you'll need, their type and placement. The reason is simple: for you to feel comfortable at all times, your room must be lit just right. It means that there should be enough light exactly where you need it. Poor lighting isn't good for your eyes, and neither is too much or too bright light.
In fact, you needn't be an expert in interior design – just use common sense. In a nutshell, the larger the room, the more sources of light it will require. Also, consider whether your room needs a ceiling lamp at all. For example, a kitchen usually can't do without it, while in a bedroom, highlighting particular areas will be quite enough. A floor lamp, a table lamp on a nightstand (especially if you like to read for a bit before falling asleep), a scone or two on the wall – and your bedroom will be lit really comfortably.
To ensure optimal lighting of a family room, especially if it's large, you should use a combination of overhead and task lighting, i.e., a chandelier plus lighting fixtures like floor lamps, sconces, or table lamps to highlight certain areas. But how to find out the right recipe for the best lighting of your room?
Well, first, remember what you and your family members usually do in the room and what type of light these activities require. If you love playing games, it's logical to light up the table. Enjoy reading? Whatever books you prefer – paper or digital ones – you had better ensure that your reading nook is well-lit. Choose a floor lamp or a table lamp that provides light, directed towards the page or the screen of your digital device, so that there will be no glare.
If you read mostly from a tablet or e-reader, it doesn't mean that you can read in the dark: it may cause eye strain that results in headaches, and even could harm your eyesight in the long run. To avoid these effects, the surrounding area should be no less bright than the screen of your device.  The same is true when you're watching TV: a sharp contrast between the brightness of the screen and the surroundings also strains your eyes.
When you are watching TV or just talking and relaxing, you don't need bright light. So, a floor lamp, a table lamp, or a pair of sconces is just the thing.
Bellavista Collection offers a good choice of lighting fixtures for cozy light. If you open LIGHTING product category and browse through the sub-categories named TABLE LAMPS, FLOOR LAMPS, and SCONCES, you'll see how lovely and extremely diverse they are. It means that whatever style you prefer, you will surely find something to your liking there.
What about a floor lamp with a tray, where you can put your e-reader, a cell phone, or a cup of coffee? There are three of them to choose from: ADALPINA, FAROLITO, and CAROL. Or would you prefer ISABELLA from Dulcechina collection? This elegant lamp is still among bestsellers, although it was designed in 2018.
Table lamps also are extremely multifarious. Just compare, say, MARISA or AMELIE with AMANDA or 4STAGIONI. A table lamp is indispensable for a reading nook or a home office; also, if placed onto a console table or a nightstand, it turns into a source of soft, pleasant light.
Sconces – lighting fixtures fixed to a wall – will come in handy whenever you want to add mood lighting to some space. They are really multi-purpose lighting fixtures: you can see sconces anywhere – from nurseries to bathrooms, and everything in between. They are a great way to decorate and light up hallways, stairways, and corridors. They are often used for highlighting pieces of artwork. A couple of sconces on either side of a mirror or a bed not only serve as sources of light, but also add zest to the room – especially if you use designer scones from Bellavista Collection.
SCONCES sub-category offers you four remarkable pieces: LUME, designed 2017; YISHI from 2018 collection named Dulcechina; AGATA, designed in 2019; and IGNIS, with two size options, one of which was designed in 2017, while the other one belongs to the latest 2020/2021 collection.
IGNIS is a really special sconce. It's available in two sizes, both of which are pretty large, or, better say, long. The model which is as much as 104 centimeters (40.9 inches) long was designed in 2017. It quickly became so popular with customers that three years later a new model of this sconce was designed. It's 76.5 cm (30.1 in.) long. Other dimensions are the same: both sconces are 17 x 21 centimeters, which is 6.7 x 8.3 inches.
The structure of IGNIS is made of cast brass with an antique bronze finish. This noble-looking and corrosion-resistant material is Bellavista's favorite, when it comes to metal parts of Bellavista's pieces.
The diffuser of IGNIS, made of sandblasted glass, looks really stylish and elegant. As to the voltage, Bellavista Collection offers two options: for the EU market (220-240V / 60Hz) and for the USA (100-120V/ 60Hz) The sconce comes with the LED strip.
As you see, Bellavista Collection offers plenty of choice for you to provide optimal lighting for any of your rooms. Besides, if you love exclusive designer lighting fixtures, Bellavista Collection is the right place to look for them.