Tips for Choosing Your Cowhide Rug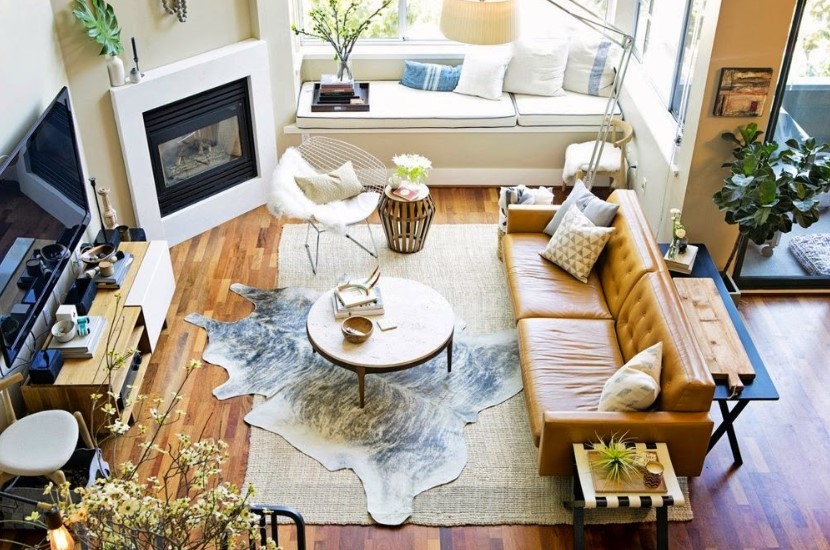 Cowhide rugs are becoming more popular as more people continue to embrace rustic and Western-styled homes. You are likely to spot them in modern and contemporary spaces as well.
When it comes to these rugs, there is more than meets the eye. Choosing the right one may be more challenging than it seems. Here are a few tips for choosing your ideal cowhide rug.
1.
Measure Before Buying
Do not buy a cowhide rug before measuring the area where it needs to go. It could look awkward in your space if it is too large or too small. Most sellers will provide measurements of their rugs. You can confirm that you have the perfect one for your space. Traditional cowhide rugs come in sizes large, XL, and XXL.
2.
Pay Attention to the Markings and Color
Always consider the markings and color of your cowhide before purchasing. They should be consistent with your existing décor. Pay attention to the color of your walls, floor, and furniture pieces.
If you buy your cowhide rug online, ask for a detailed picture. You should be able to see the details of the coloration and markings.
3.
Budget
How much are you willing to spend on your cowhide rug? Set a budget and stick to it. The cost generally depends on the size and quality of your rug. If you want a rug to cover your entire living room floor, it will cost more than a little area rug.
4.
Style
Consider the style of your home when exploring cowhide rugs. Do you want a patchwork, animal print, traditional Brazilian, color-dyed, or unique cowhide rug? If you need a cowhide rug for your children's bedroom, consider going with a color-dyed or metallic finish rug.
If you need something for your mountain home, go with a traditional option. Geometric and patchwork styles are more appropriate for modern homes.
Shades of grey, black, and brown are appropriate for traditional homes. If you want a splash of color, go with metallic or color-dyed rugs. Generally, the right cowhide rug should match your style.
5.
Test the Quality of Your Cowhide Rug
There are plenty of ways to determine the quality of your cowhide rug. The bunch test is the simplest one. Bunch your rug up and allow it to fall out. If you have a high-quality rug, it should naturally fall out, leaving no wrinkles. A smell test can be helpful as well. Genuine cowhide should smell like leather.
Pay attention to the coat as well. High-quality cowhide rugs have a healthy and shiny coat.
If you have to order online, choose a company with a good return policy. That way, you can return the rug if it doesn't meet your satisfaction. 
6.
Complement Other Patterns
Be bold and play around with patterns. Your cowhide rug can look great with bold patterns or textured walls and furniture pieces. It is all about creating the desired vibe. The secret is striking a balance between texture and color.
In conclusion, cowhide rugs are no longer just for western-themed homes. They look great in just about any home. They are appropriate for modern, transitional, and contemporary homes.
If you plan on getting one for your home, consider the above tips to get value for your money.
Related Posts